The Shelter Kitchen + Bar is a Steady Good Time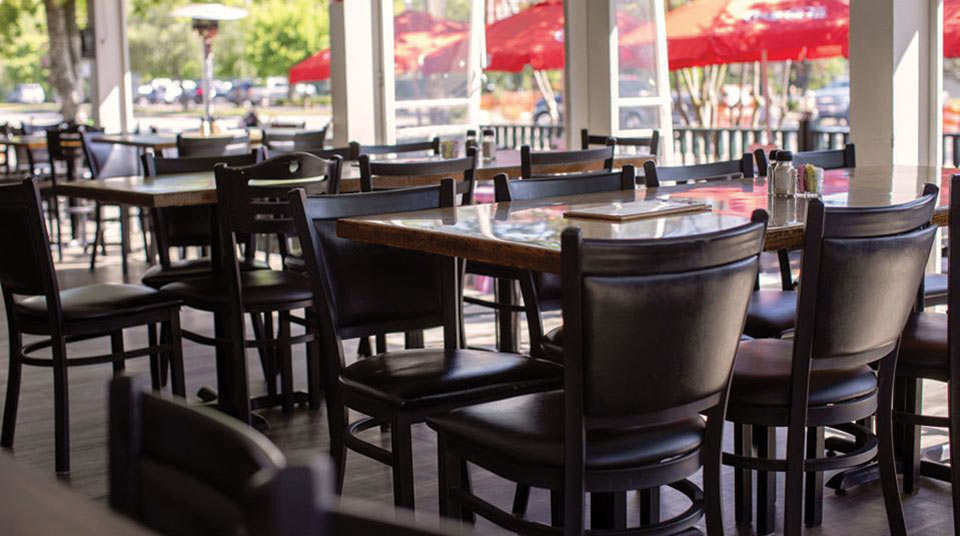 Restaurants are constantly adapting in the COVID-19 era. The Shelter Kitchen + Bar, for example, has had to forgo trivia nights, bar seating and its popular Bloody Mary bar at weekend brunch. But the constants that comfort us remain — beyond friendly staff, mouth-watering food and vibrant, scenic atmosphere. In fact, the local hangout has even more outdoor seating now! (There's always a bright side.)
Having opened Shelter's doors in 2012, Ryan Kaufmann, General Manager and co-owner, couldn't be more thankful those same doors still remain open. Shelter's name, in fact, is derived from strength. Located on Shem Creek, Kaufmann envisioned a place that was hurricane-proof and, back then, recession proof.
"I thought, everyone always needs to eat and drink," Kaufmann said, a sentiment that hits even closer to home now.
As a huge supporter of the local economy, Kaufmann couldn't be more grateful to the locals who chose to support his business through the shutdown. "I can't thank everyone enough for all the support we received when we were selling food out of a tent on the sidewalk," he said. "We actually gained a huge regular following from people who had never eaten here before. Now, seeing those groups in the restaurant every day is amazing."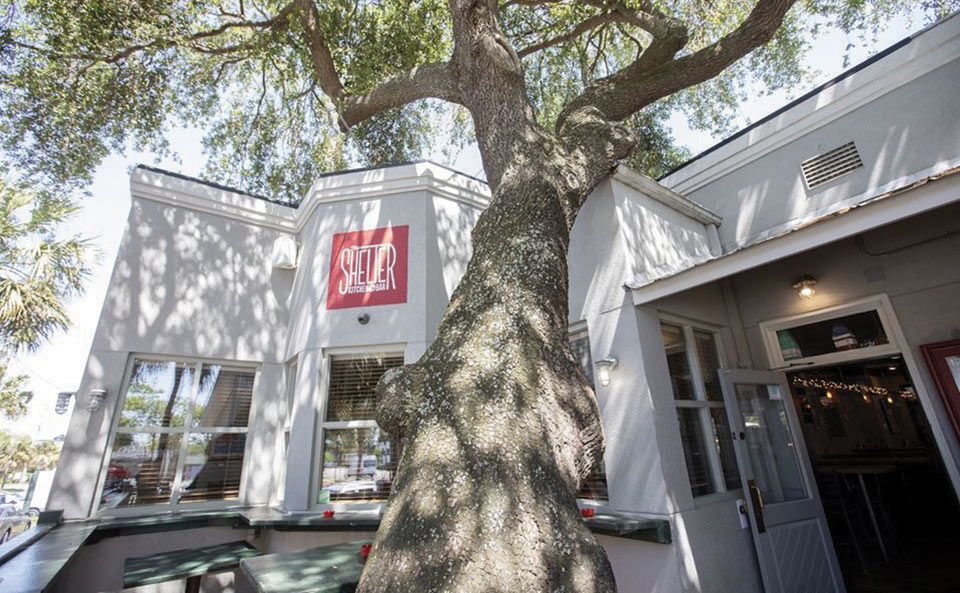 Though much of the original clientele were friends of the owners, Shelter's local following has grown stronger over the years. "Above all, people love the atmosphere. It's very relaxed, family-friendly and dog-friendly," Kaufmann said.
In addition to the covered patio and deck seating, Shelter has socially distanced tables into the lawn, giving it a real beer garden feel—especially if you drop by on Saturday and catch the live music.
Inside, seating is minimal, but the food is as delicious as ever with the locally sourced menu it's known for— particularly the shrimp. "We don't ever buy imported — we buy shrimp right off the boats on the docks," Kaufmann said. "We try to keep other protein and produce as local as possible, but supporting the local shrimping market is one of our top priorities."
Fresh shrimp is necessary for Lowcountry favorites, like shrimp 'n grits and shrimp perloo. Diners also love the Lowcountry boils and chicken bog, which aren't easily found around town.
Another hallmark of Shelter is its unbeatable happy hour prices. While food deals are paused, draft Bud Lights are still $1.50, along with $1.75 domestic beers, $2.25 well drinks and $2.50 wines. At the legendary weekend brunch, there's also a $9 mimosa carafe, equalling an entire bottle of champagne. Plus, food and beverage workers can enjoy being appreciated at a special Monday brunch, starting at 11 a.m. Any other day, simply stop in and enjoy the food and service.
For more information on The Shelter Kitchen + Bar, visit theshelterkitchenandbar.com or call 843-388-3625.
By Teri Errico Griffis
Shem Creek Restaurants
Search This Site
About Shem Creek
Shem Creek offers waterfront activities, picturesque views of its marshes and the Charleston Harbor, a boardwalk, as well as a park and many restaurants. Dive in and read about this Mount Pleasant, SC gem and all of the yummy treats it has to offer.
Search This Site