Grandmomma Carol's Coconut Cake
Wade Boal's' Grandmomma, Saltwater Cowboys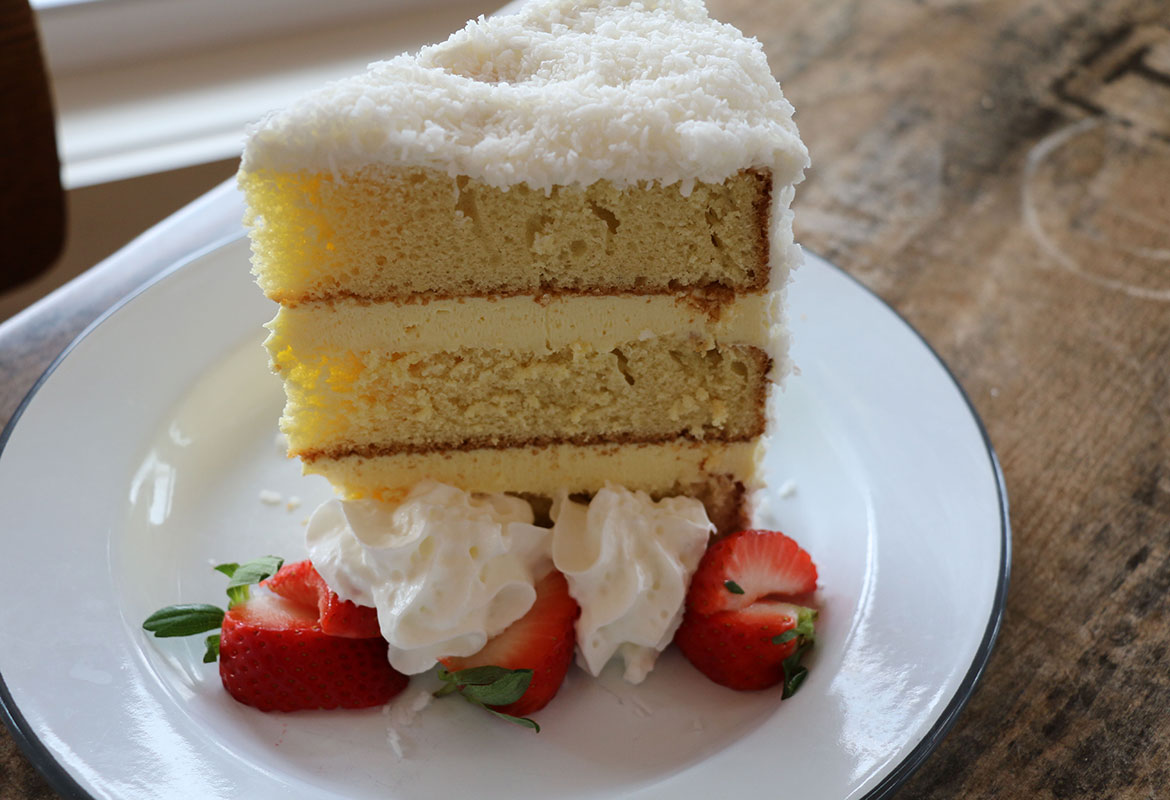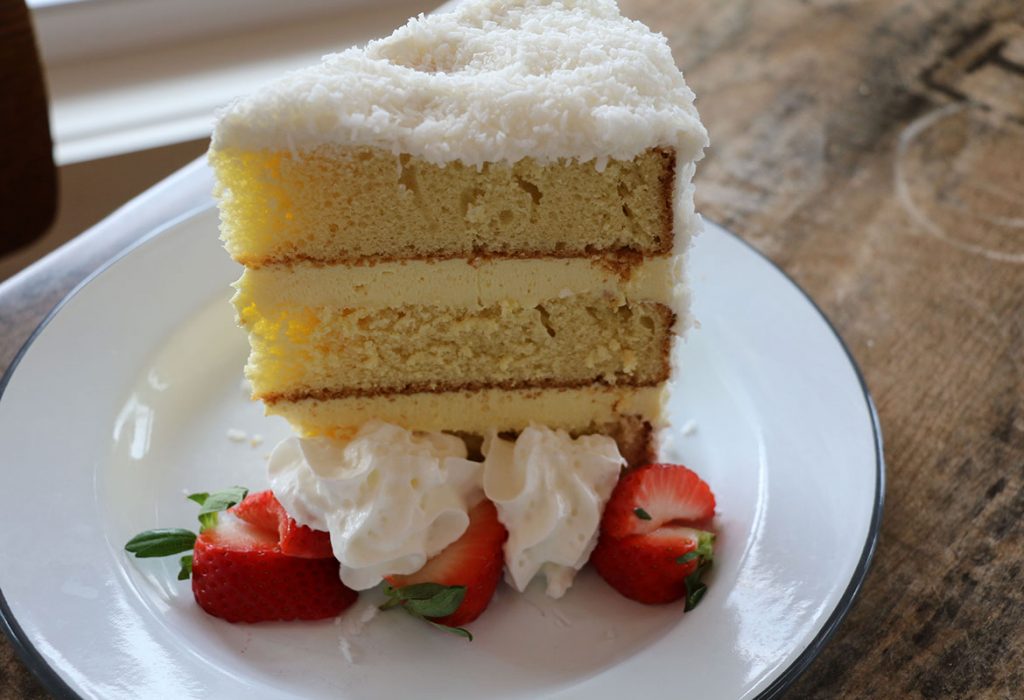 Ingredients
Cake:
3 boxes yellow cake mix (the closest you will get to our cake mix is Duncan Hines Super Moist Yellow Cake mix)
9 eggs
3 cups water
1/2 cup vegetable or canola oil
Filling:
1 box instant vanilla pudding
1 quart heavy whipping cream
Frosting:

4 pounds confectioners' sugar
1 quart heavy whipping cream
1 pound of shredded coconut
Instructions
For the cake
Preheat the oven to 325 degrees. Mix the wet ingredients with the dry ingredients in a mixing bowl and whisk on medium speed until the ingredients have combined. NOTE: Be careful not to over mix the cake, whipping too much air into the cake will cause it to fall in the middle.
Spray three 9-inch cake pans with an even coat of cooking spray. Divide the cake mix evenly amongst the cake pans and bake for 30-35 minutes or when the cake is golden brown on top and a toothpick can be inserted and removed clean. Allow the layers to cool for an hour or so. Once cooled, remove the cakes from the pans.
For the filling
In a mixing bowl, combine the pudding mix with the quart of heavy cream and whip on medium speed until a stiff peak (light and fluffy). Spread an even layer of the pudding mix on top of the first two layers of the cake and top it with the third layer.
For the frosting
In a mixing bowl, start whipping the quart of heavy cream on medium speed. Slowly begin to incorporate the confectioners' sugar until fully incorporated. Continue mixing until the mixture reaches a soft peak (whipped cream consistency). Using a spatula, ice the entire outside of the cake with the frosting. Using your hands, lightly pat the shredded coconut flakes onto the frosting all over the cake until you have evenly coated the cake with the coconut.
Shem Creek Restaurants
Search This Site
About Shem Creek
Shem Creek offers waterfront activities, picturesque views of its marshes and the Charleston Harbor, a boardwalk, as well as a park and many restaurants. Dive in and read about this Mount Pleasant, SC gem and all of the yummy treats it has to offer.
Search This Site